LUCIA CADOTSCH voice, synthesizer
JOHANNA BORCHERT piano, preparations, voice
PETTER ELDH bass, synthesizer
MARC LOHR drums, electronics
SCHNEEWEISS + ROSENROT is a band. A band very similar to the architecture of some cities. SCHNEEWEISS + ROSENROT as a city would be a city without an urban planner. There is no greater plan, no hierarchy. Eight years ago we joined forces in an attempt to create a platform free from preconceived ideas of what improvised music should be or not be. We started to build, from high to low, dense and chaotic, open and sparse. Maybe we should emphasize dense in this context. A lot of information crammed into a small space or a small time-frame. We wanted to embrace all of our ideas at the same time and we still want to do just that. We created a long chain from loose ends and in the joints we found these rough edges, small cracks and that is where the beauty lies. A combination of four individuals sharing mutual respect and understanding for each other, in other words, Peace.
"Schneeweiss + Rosenrot war ein Ereignis im Deutschen Jazz, eine Band, die ganz unbekümmert von Grenzpfosten und Zaunpfählen eine eigene Musik spielte. Eine Musik, die sich als Kompendium verschiedener ästhetischer Haltungen hören liess, die John Cales Viertelbegleitung kannte und John Cages radikale Entschleunigung, Steve Reichs Patterns und den Grossstadtlärm der Metropole. Die mit Pop flirtete und mit Kunst, mit dem hellen Licht der Scheinwerfer und dem tiefen Schattenwurf im Untergrund. Nur den vertrauten Swing, die Blue Notes mied sie, und doch blieb sie in ihrer Unvorhersagbarkeit, im Gewicht des Moments unverkennbar Jazz. Den Rest regelte ein dadaistisch angehauchter Witz, eine Poesie der subtilen Beobachtung und kleinen Geistesblitze, die persönlich ist, ohne in den Verdacht zu geraten, plattt oder pompös zu sein." Stefan Hentz, DIE ZEIT, 27.11.14
Discography
2012 POOL (enja/yellowbird)
2011 PRETTY FRANK (enja/yellowbird)
2009 SALT CRUSTED DREAMS (calibrated)
History
In 2012 SCHNEEWEISS + ROSENROT were awarded the "New German Jazz Award" (Neuer Deutscher Jazzpreis).
Selected Concerts
MOERS Festival (D), Kongsberg Festival (NOK), Tampere Jazzfestival (FI) Enjoy Jazzfestival (D) Jazzfestival Schaffhausen (CH), Umeå Jazzfestival (SE), WDR 3 Jazz Cologne (D), 12 Points Festival (PO), Neuer Deutscher Jazzpreis Mannheim (D) Copenhagen Jazz Festival (DK), Stanser Musiktage (CH) Südtirol Jazzfestival (I) Leipziger Jazztage (D), Women in Jazz Festival (D) Jazzfestival Eberswalde (D), Röntgenplatzfest Zürich (CH), Freiberger Jazztage (D)
Vortex Jazzclub, London (UK), Bimhuis Amsterdam (NL), MOODS Zürich (CH), Porgy & Bess, Wien (Ö) Stadtgarten, Köln (D), Unterfahrt, München (D), BIX, Stuttgart (D), Nasjonal Scene, Oslo (NOK), BeeFlat Bern (CH), Jazzahead, Bremen (D), AMR Genf (CH), Kito Bremen (D), Kino Siska Ljubiliana (SL), Sunship Aarhus (DK)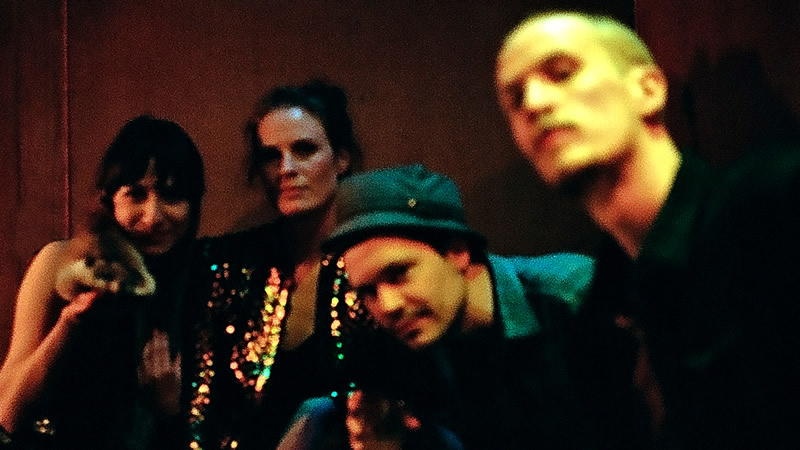 Photo by Ulla C. Binder